Youth Accounts
Safari Club
Because you are an elementary or middle school student, you can save all of your money with us, and earn great prizes too. Did you know that if you save $2.00 a week for a whole year,
you'll have $104.00 for toys or games....or you could keep saving year after year!
Is Your Piggy Bank Too Full?
If it is, ask your parents to bring you to the Credit Union and join our club by opening an account and get cool prizes. When you become a safari saver you'll receive:
A punch card - for every deposit that you make, your card will be punched. When your card is filled you may choose a special prize from our Safari Club treasure chest!
An account book - let "Penny" the Panda help you keep track of your deposits and withdrawals.
Games for Safari Club Members
Just For Students
Teens - Click here for everything you need to know!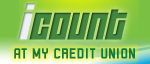 Young Adults - Click here to find out more!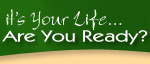 Graduates & College Students - Click here for Financial & Scholarship Information!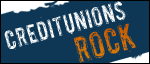 Before You Go To College
Education Planning:
Applying for Financial Aid:
Finding the Right College For You:
Visit our award-winning college planning site

Free Application for Federal Student Aid (FASFA)

Get your online application

School Search
Find your dream school and apply online-you'll find applications to over 4,000 schools.

Test Preparation
Practice and prepare for standardized tests, including the SAT, ACT, GRE and GMAT.

Not Ready for College?

If your child is in elementary or middle school and is just starting to think about "what to be when I grow up," we have a special set of information and activities just for you and your son or daughter. Help them get excited about learning and the future. Choose your age group:

Start Earning Savings Now: Paying for college has never been easier. Buy your groceries. Shop online. Eat out a restaurant. Get a new pair of jeans. Send flowers to a loved one. Open a FREE Upromise account, buy products and services from hundreds of contributing companies and these everyday activities can help pay off your student loan.


Need Budgeting and Financial Advice to Save and Pay for Your Education?

College students and grads - learn to manage your money, student loans, budget and credit cards.

Five simple steps to help you get your money in order - Budget Calculator
Go to main navigation