DrivingSense Program
AFG Balloon Lending...the smart choice in new and pre-owned vehicle financing!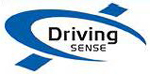 How would you like a low payment vehicle loan program that combines the best features of conventional financing along with the benefits of leasing! Sound too good to be true? Well, First Area Credit Union has the vehicle financing answer for you .... AFG Balloon Lending!
AFG Balloon Lending gives you the best of both worlds. Like a lease, AFG Balloon Lending offers payments considerably lower than conventional financing. Yet, unlike leasing, with AFG Balloon Lending you own the vehicle and have all of the flexibility and benefits that come with vehicle ownership!
Financing Option
Conventional Loan
DrivingSense
Loan Amount
$30,000
$30,000
Interest Rate
2.75% APR
3.75% APR
Monthly Payments
$869.13
*$464.80
APR = Annual Percentage Rate
*Payments 1-35 are $464.80 with a 36th payment of $16,500 (GFV)
All new and up to five-year old cars, vans, and light trucks qualify for AFG Balloon Lending financing. All vehicles can be financed for up to 72 months! Other benefits of AFG Balloon Lending include:
No Capitalization Fees
No Application Fee
No Security Deposit
No Up Front First or Last Payment
Option to Sell, Trade, Finance Vehicle Anytime or
Return Vehicle at Loan Maturity and simply "Walk-away".
No Early Payoff Penalty
100% Financing with NO MONEY DOWN.
Mileage Options of 12,000, 15,000 and 18,000* Per Year Available
Want to find out how low your AFG Balloon Lending payment could be!...Click here or on the AFG Balloon Lending Logo above to go to the AFG Balloon Lending CarBuilder calculator where you can build your car from the comfort of your own home. For more information about AFG Balloon Lending call 781-1430 or visit First Area CU today!
Go to main navigation